Francesco Sebregondi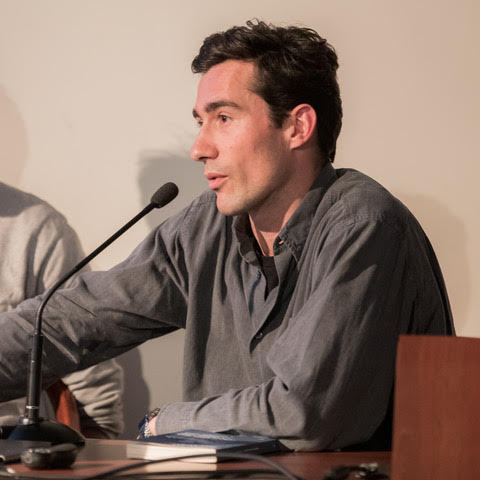 Francesco Sebregondi est un architecte et un chercheur, dont le travail explore les intersections entre la violence, la technologie et la condition urbaine.
Depuis 2011, il est chercheur et coordinateur de projet au sein de l'agence de recherche indépendante Forensic Architecture, ainsi que le coéditeur de la première publication collective Forensis : The Architecture of Public Truth (Sternberg Press, 2014). En 2019, il termine son doctorat au Centre de recherche en architecture de l'université Goldsmiths de Londres, où ses recherches portent sur l'architecture du blocus de Gaza. Il enseigne actuellement le design à Parsons Paris en plus d'être chercheur associé à EnsadLab. Ses écrits ont été publiés dans des revues telles que l'Architectural Review, Volume, Footprint, l'Avery Review ou City, ainsi que dans un certain nombre de volumes édités. Son travail avec Forensic Architecture a été largement exposé dans le monde entier. En 2021, il fonde l'agence d'expertise indépendante INDEX, qui enquête sur les allégations de violence d'État en France.
Francesco Sebregondi vit et travaille à Paris.