Javier Fernández Contreras
Associate Professor, Head Interior Architecture Department, HEAD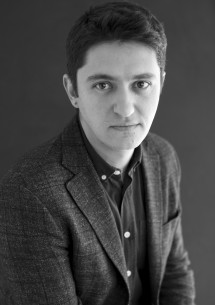 Javier Fernández Contreras (1982) is an architect, associate professor and dean of the Department of Interior Architecture at HEAD – Genève, Switzerland. The Department explores the agency of interior spaces in the construction of contemporary cities and societies, offering BA and MA programmes that promote speculation and direct action on contemporary design and spatial agendas.
Contreras studied Architecture at the Delft University of Technology (TU Delft) and the Madrid School of Architecture (ETSAM), where he graduated –M.Arch, 2006; PhD, 2013. In 2015 he was a finalist in the 10tharquia/tesis competition with his PhD thesis The Miralles Projection: Thinking and Representation in the Architecture of Enric Miralles. He has taught Architectural Design at different institutions, including ETSAM in Spain, XJTLU in China and ETH Zurich in Switzerland. Contreras is author of the books Fragmentos de Planta y Espacio(Ediciones Asimétricas, 2019) and The Drawings of Enric Miralles(Oro Editions, 2020). His critical essays have been published in different books and specialised media, including Massilia Annuaire des Études Corbuséennes, Marie-José Van Hee architecten, Perspectives in Metropolitan Research, Princeton 306090, CIRCO, Drawing Matter, Bitácora, RA Revista de Arquitectura.
At HEAD – Genève, recent recognitions include a nomination for the Design Prize Switzerland for the #Looslab project, and the selection of the associated False Spaceproject for the Lisbon Architecture Triennale. In 2019, Contreras curated with Youri Kravtchenko the Scènes de Nuitexhibition at f'ar Lausanne (with the contribution of Manon Portera and BA students in Interior Architecture).